Robinhood's Free Investing App and "Free Stock Trading"
publication date:
Aug 16, 2017
Thanks to deregulation decades ago, and now technology, brokerage trading fees have dropped dramatically. Many leading investment companies that I highlight offer broad menus of the best investments (e.g. mutual funds, exchange-traded funds, stocks, bonds, etc.) I have explained in other articles and in my books how to buy many of the funds without any trading fees at all and when fees are levied, they are typically quite low.
But, that hasn't stopped some folks from trying to offer even better deals. Hence, the rise of some brokerage firms claiming "free" trading. Of course, there is a catch - a brokerage firm can't possibly exist, survive and continue to stay in business if they don't charge any fees at all for any of their services!
One such company offering "free stock trading" - Robinhood - had many many catches when I researched what they offer:
it only exists as an app so there's no way for you to access the company through a traditional desktop (or laptop) computer or through a web-based version
if you need customer service or help resolving a problem on your account, you have limited access to phone assistance and only during normal business hours - after hours including on weekends, you're stuck using email
you can only use the app for taxable accounts - they don't offer retirement accounts like an IRA
they don't offer mutual funds
there are no tools or research to tap into
if you want a paper statement of your account, that will cost you $5 each time you request it
should you decide to close your account and have it transferred to another broker, they whack you $75 for the privilege of leaving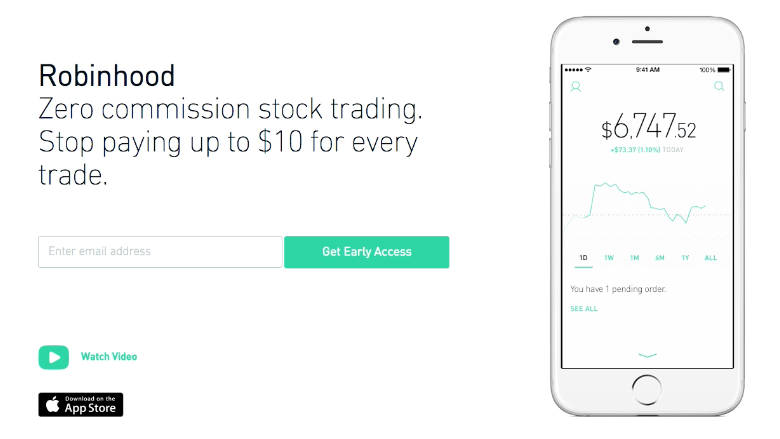 There are no free lunches in the investment world. And, I would not recommend any of the "free" brokerage trading platforms/apps I have reviewed to date. They simply have too many deficiencies and drawbacks and won't actually save you money in the long run compared with the best investment and brokerage firms I recommend.