Update: New Survey Highlights Danger of Using Facebook and Other Social Media
publication date:
May 30, 2012
Update May 30, 2012: Spammers have long plied their wares through email. Now, spammers are hitting the social networks big time according to a recent
Bloomberg article
. Here are the highlights:



"...scammers are turning to social media sites that are often poorly equipped to deal with the influx. "Social spam can be a lot more effective than e-mail spam," says Mark Risher, chief executive officer of Impermium, which sells anti-spam software. "The bad guys are taking to this with great abandon."

Spammers create as many as 40 percent of the accounts on social-media sites, according to Risher. About 8 percent of messages sent via social pages are spam, approximately twice the volume of six months ago, he says. Spammers use the sharing features on social sites to spread their messages. Click on a spammer's link on Facebook (FB), and it may ask you to "like" or "share" a page, or to allow an app to gain access to your profile.

On Pinterest, spam often lurks in the embedded links attached to photos, making it tricky for users to spot..."
I discussed and exposed numerous shortcomings of social networking sites in my article, "
Social Networking Sites: Understanding the Real Costs and Dangers
" which published in December, 2010.
Now, a new survey by Consumer Reports (CR) further highlights how using social media exposes people, particularly children to personal security threats and costs folks billions of dollars due to malware infections.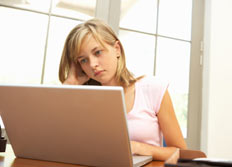 CR's research has found that of the 20 million minors who actively used Facebook in the past year, about 7.5 million of them were under the age of 13. However, Facebook's terms of service require users to be at least 13 years old. Among this group of minors using Facebook, more than 5 million were age 10 or under. Here are the additional insights from the CR survey on young kids using social networking sites:
"Consumer Reports survey found that their accounts were largely unsupervised by their parents, exposing them to malware or serious threats such as predators or bullies...

"Despite Facebook's age requirements, many kids are using the site who shouldn't be," says Jeff Fox, Technology Editor for Consumer Reports. "What's even more troubling was the finding from our survey that indicated that a majority of parents of kids 10 and under seemed largely unconcerned by their children's use of the site."

Using Facebook presents children and their friends and family with safety, security and privacy risks. In the past year, the use of Facebook has exposed more than five million online U.S. households to some type of abuse including virus infections, identity theft, and-for a million children-bullying, the survey shows.

Social media is just one of the many ways consumers expose themselves and make themselves vulnerable to becoming a victim of identity theft or having to replace their computer. Earlier this year, Consumer Reports surveyed 2,089 online households nationwide and found that one-third had experienced a malicious software infection in the previous year. Consumer Reports estimates that malware cost consumers $2.3 billion last year and forced them to replace 1.3 millions PCs.

Increasing dependence on mobile phones has made consumers more susceptible to threats as well. Using data from the survey, Consumer Reports projects that millions of people jeopardize bank information, medical records, and other sensitive data by storing it on their mobile phones. Almost 30 percent of respondents who said they use their phones in such ways didn't take precautions to secure their phones."


Protecting a Mobile Phone
Here what CR recommends that you do to protect your mobile phone:
* Use a password or PIN. The easiest way to protect data against loss is with a personal identification number (PIN) or password on a phone. Most cell and smart phones have an option to do so under settings or security options. Consumer Reports' survey found that only about 20 percent of mobile phone owners using their phones in potentially risky ways such as storing sensitive data had taken this precaution.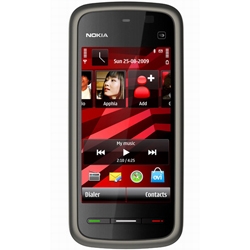 * Take advantage of security services. Many smart-phone makers offer free security services such as over-the-air backup, remote phone locating, remote phone locking, and erasing of data and account information. There's software available that allows users to lock the phone or erase data remotely. Users who don't need the phone's GPS feature should disable it.

* Use caution when downloading apps. Only download apps from recognized sources. Make sure many others have already used it and read reviews before downloading it. Also, scrutinize the permissions an app requests. If any seem questionable, such as a request to track location when there's no obvious need for the app to do so, don't download the app.